6 of the best sneakers to complete your summer in style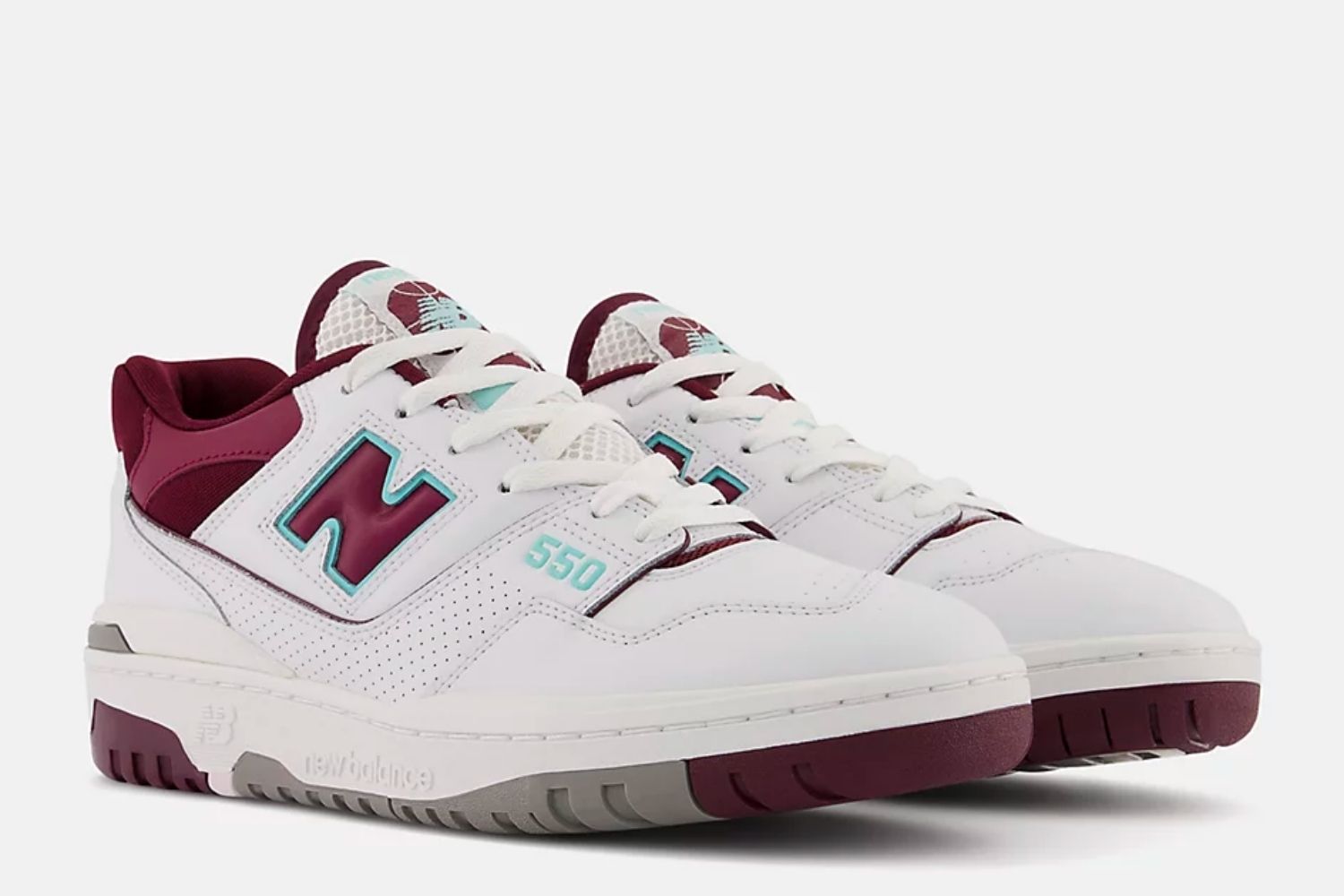 With sneaker releases dropping faster than a TikTok trend these days, we've rounded up the best kicks to suit all your needs, with the likes of ECCO, New Balance and On Running.
We may only have two months in the calendar year, but that hasn't stopped the biggest sportswear brands and labels from launching new kicks. When it comes to footwear, the sneaker world never sleeps, and as a result, new collaborations, colorways, designs, and releases drop faster than a TikTok trend. And while this is all good news for sneaker lovers everywhere, it's also pretty exhausting. Launching a new version involves setting multiple alarms on the phone, staying awake and alert behind the laptop screen with your hands ready, anticipating when the page refreshes, and a single click will determine if you continue to finalize your checkout and checkout, or stare at an empty shopping cart with dissatisfaction.
Luckily, we're here to help and when it comes to the latest sneaker releases, these kicks are sure to serve all your purposes. If there's one thing we've learned, it's that the sneaker trend is here to stay, with shoes becoming the trend of the day lately, taking a place in high fashion as well as in the gym. . From ECCO, Puma, New Balance and On Running, these trainers will have you racing to that gym class and turning heads on the street. And while it's often said that style comes at the cost of function, these kicks prove you can have it both ways: with designs that look as good as they feel, as well as feel comfortable and practical for the task at hand. So don't take the wrong foot and end the summer in style with our pick of the best new trainers on the market.
Puma Pacer Future Sneakers, $120
With its running-inspired design, the Pacer Future Sneaker ensures you're ready for whatever life throws at you. With long, clean lines and a SoftFoam+ sockliner, you'll go about your day in comfort, aided of course by superior cushioning and a midfoot lace-up cage for added support.
ECCO Biom 2.0, $269.95
Designed for athletes, this sneaker will ensure you hit your fitness goals while looking stylish. With an asymmetrical midsole, this sneaker provides support for your heel and midfoot, while maintaining full flexibility. And with its sock-like construction and wider lacing, the result is a stylish sneaker that will see you through every season.
New Balance 550, $180
When it comes to those sneakers that have firmly cemented their place in the canon of pop culture and sneaker history, you can't look past New Balance's 550. The OG continues to be the sneaker of choice for countless savvy dressers today and it's definitely our pick as an all-around sneaker you can wear with anything, anywhere.
On running Cloudstratus, $259.95
Offering maximum cushioning, this sneaker from On Running is designed for those who want to go further and faster in their run. With its redesigned midsole and recycled upper, this sneaker offers superior comfort and the right amount of support to help you achieve your fitness goals.
ASICS Gel-Resolution 8 (Hardcourt), $220
If, like all of us, you watched the Australian Open and immediately created a WhatsApp group with your friends declaring next weekend to be spent on the tennis court, then look no further than the Freeze- ASICS Resolution 8. You may not be the next Rafael Nadal, but you can still enjoy the comfort and support of a professional on the pitch.
Men's Allbirds Tree Dashers, $170
With its contoured cushioning and lightweight, breathable design, it's hard to look past Allbirds' Tree Dasher as your go-to running shoe. Perfect for the warmer months thanks to eucalyptus fiber, this sneaker breathes and flexes with every step. The best part? It's good for the planet too.