8 inspiring men share their transformation journeys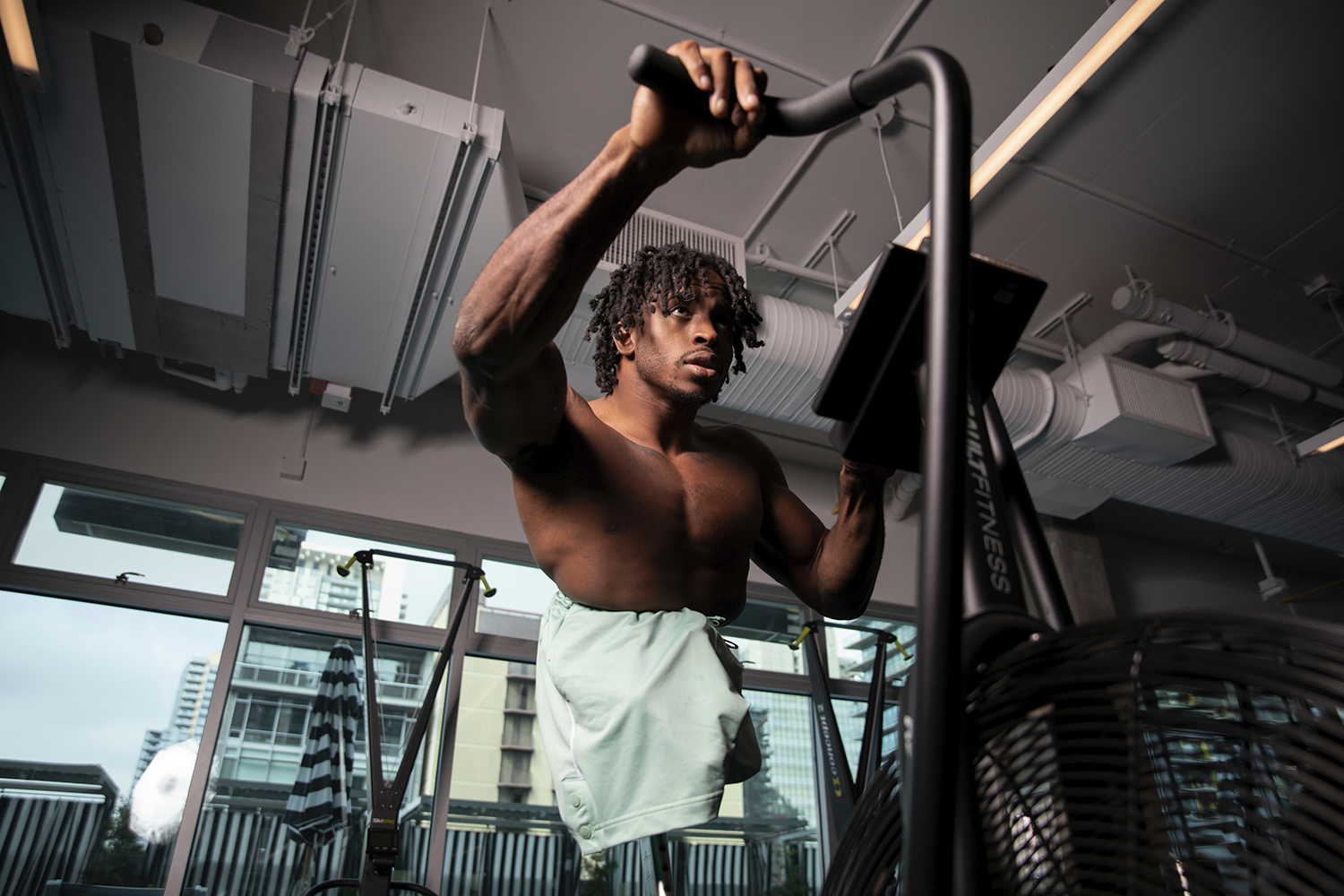 "I will certainly be

the fittest guy in country music"

– Kane Brown

Kane Brown already has a stock of number one hits. His next goal: to become the strongest man in the industry.

The transformation started as a song. It was the 4th of July – a hot, sticky day in Nashville. Country music star Kane Brown was on his back porch with his wife, Katelyn Jae, and a few close friends. The conversation shifted to Granger Smith, Brown's final opening act, a guy who takes his shirt off after the last song and throws it into the crowd.

"He was so shredded," Brown recalled. That's when singer-songwriter RaeLynn, a friend of his, says Brown lifted his shirt, too. And they laughed. Not hot ! To laugh hard. A stupid laugh because you don't have Granger's body. "So I told them, from then on, 'Wait. I'm going to get ripped off,'" Brown says. "And every day since then, I've started training."

Before the platinum records and the CMT Awards, Brown was in great shape. In Chattanooga High School, he was the quarterback for the football team, captain of the basketball team, a pitcher for the baseball team, and a member of the track team. After graduating, Brown says, he considered trying to become a professional athlete or enlisting in the military, but he stuck with music. His career took off after he bailed out The X Factor United States. (The show wanted the baritone to join a boy band; he had other plans.) And the lifestyle of a touring musician quickly took hold.

"You have drinks before you go on stage and you eat whatever you can get your hands on, sitting on the sofa all day, watching football, whatever – it's starting to hit you. I'm not 21 anymore says the singer, now 28. "A lot of people think it's gonna hit you in your 30s; it's like, no, it hits you in your 20s — if you quit."

And so, on July 4, 2020, after a good-natured knock from a close friend, Brown decided not to quit anymore. He and his security guard started exercising together from 9:30 a.m. to 11 a.m. every day. "I usually take it on Sunday, kind of like Chick-fil-A," Brown says. "Whenever I'm in town, [it's] Monday: Weightlifting, such as pecs and biceps. And then Tuesday would be boxing, which works the legs, cardio and abs. And then Wednesday, back and triceps. Thursday, back to boxing. And then Friday, we would do shoulders. And then probably more biceps.