Boris Johnson accused of shaming politician during PMQs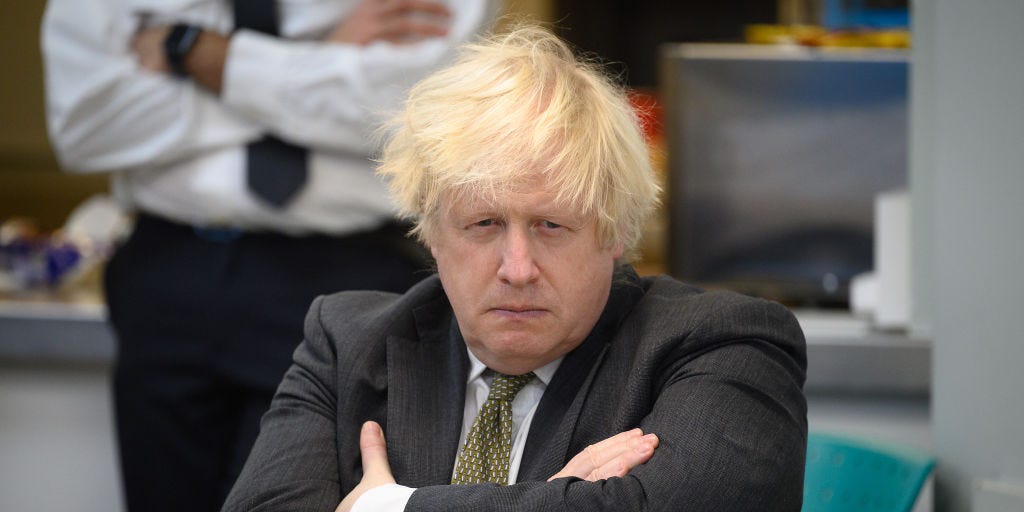 Prime Minister Boris Johnson has been accused of 'body shaming' by the Scottish National Party (SNP) after clashing with SNP Westminster leader Ian Blackford in PMQs yesterday.
In response to SNP Westminster leader Ian Blackford questioning the government's planned National Insurance hike, Johnson clapped back at Blackford, making suggestive comments about his weight and cake eating.
Blackford's accusations – seen in the video below – referred to recent allegations that Johnson threw parties in Downing Street during the 2020 COVID-19 lockdown, one of which was for his birthday and allegedly involved a cake.
This content is imported from Twitter. You may be able to find the same content in another format, or you may be able to find more information, on their website.
"The impending National Insurance tax hike hangs like a guillotine while they eat cake," Blackford said, after a tirade calling on Mr Johnson to resign.
"I don't know… who ate more cake," Johnson replied.
Johnson's remarks were condemned by the opposition: "The Prime Minister's often offensive remarks will have a detrimental impact on many young people and must be exposed," said Kirsten Oswald, deputy leader of the SNP at Westminster.
"He sends a terrible message to society that the most powerful person in the UK government thinks it's okay to make fun of people because of their body, race, sexual orientation and religion. ."
Beat, a charity aimed at tackling eating disorders, also lambasted Mr Johnson's comments. "It is totally unacceptable for the Prime Minister to resort to fatphobic comments," said Beat external affairs director Tom Quinn.
"It shows a clear lack of respect or understanding for the 1.25 million people in the UK affected by eating disorders, and we are extremely disappointed that he felt this was an appropriate response.
"We urge the Prime Minister to educate himself on the seriousness of these mental illnesses and limit his comments of other MPs to their actions, not their appearances."
This content is created and maintained by a third party, and uploaded to this page to help users provide their email addresses. You may be able to find more information about this and similar content on piano.io