Dudley: Mavericks will be fine without Hastings, Smith | local sports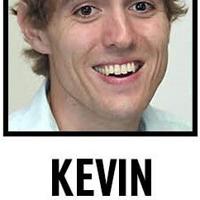 When the puck drops Friday night in Bowling Green, the Minnesota State men's hockey team will arguably be the best head coach and player in the country.
Mike Hastings and Nathan Smith each began their journey to the Beijing Olympics on Wednesday after spending a few days training with the rest of Team USA in Los Angeles.
The duo got a big start after Saturday's game against Arizona State, with Smith doing laps around the Mayo Clinic Health System Event Center with an American flag in her hands.
The opportunity to make the Olympic team should be a great experience for both personally, while strengthening the MSU brand which has already grown so much over the past decade.
For those who remain in Mankato, the task remains the same.
Take as many points as possible.
Hastings went on a six-game streak in the 2018-19 season to coach the U.S. National Junior Team, and associate head coach Todd Knott will replace Hastings, just as he did then.
It's hard to describe the degree of respect and how much Knott is valued by players and staff alike. It's a matter of when, not if, he will launch his own program.
The Mavericks are in good hands with Knott.
It will be very difficult to replace Smith. In fact, it is impossible to do this in six days.
By all accounts, he goes to Beijing as a Hobey Baker favorite, and he leaves a gaping hole at the top of the MSU lineup.
But the Mavericks have been shorthanded before this season, including a Minnesota-Duluth sweep that Smith missed through injury.
In October, the thought of losing Smith or second-line center Brendan Furry for any length of time would have been very concerning.
At this point, David Silye and Ondrej Pavel seem more than capable of cashing in the extra minutes.
Silye, the usual third-line center, has been impressing since showing up in fine form on a late transfer in July.
His prowess as a penalty killer and faceoff ace has been clear, and he recorded his first career hat trick less than two weeks ago against St. Thomas.
No player has received more praise from Hastings than Pavel in recent weeks. Hastings even said he needed more minutes.
Like Silye, Pavel has played a big role on the penalty kill and he's very good on the face-off point. He's had eight points in 10 games since the holiday break and is now tied for eighth in the team with 13 points.
Neither player had great goal or assist production but that's not what they were asked to do. As the two move up the line chart and get more minutes, there will be more opportunities to contribute in this way and they will have the skills to deliver.
The attacking group also picked up Reggie Lutz from injury last week, and Julian Napravnik has been one of the country's best players since the break.
The defensive core and goalkeeper who allowed just 1.33 goals per game are going nowhere.
The Mavericks won't be quite the same without their two Olympians, but they're more than capable of continuing their momentum in the weeks to come.
Follow Kevin Dudley on Twitter @Dudley7Kevin.