Marshall Men's Football comes to a tie against Coastal Carolina – The Parthenon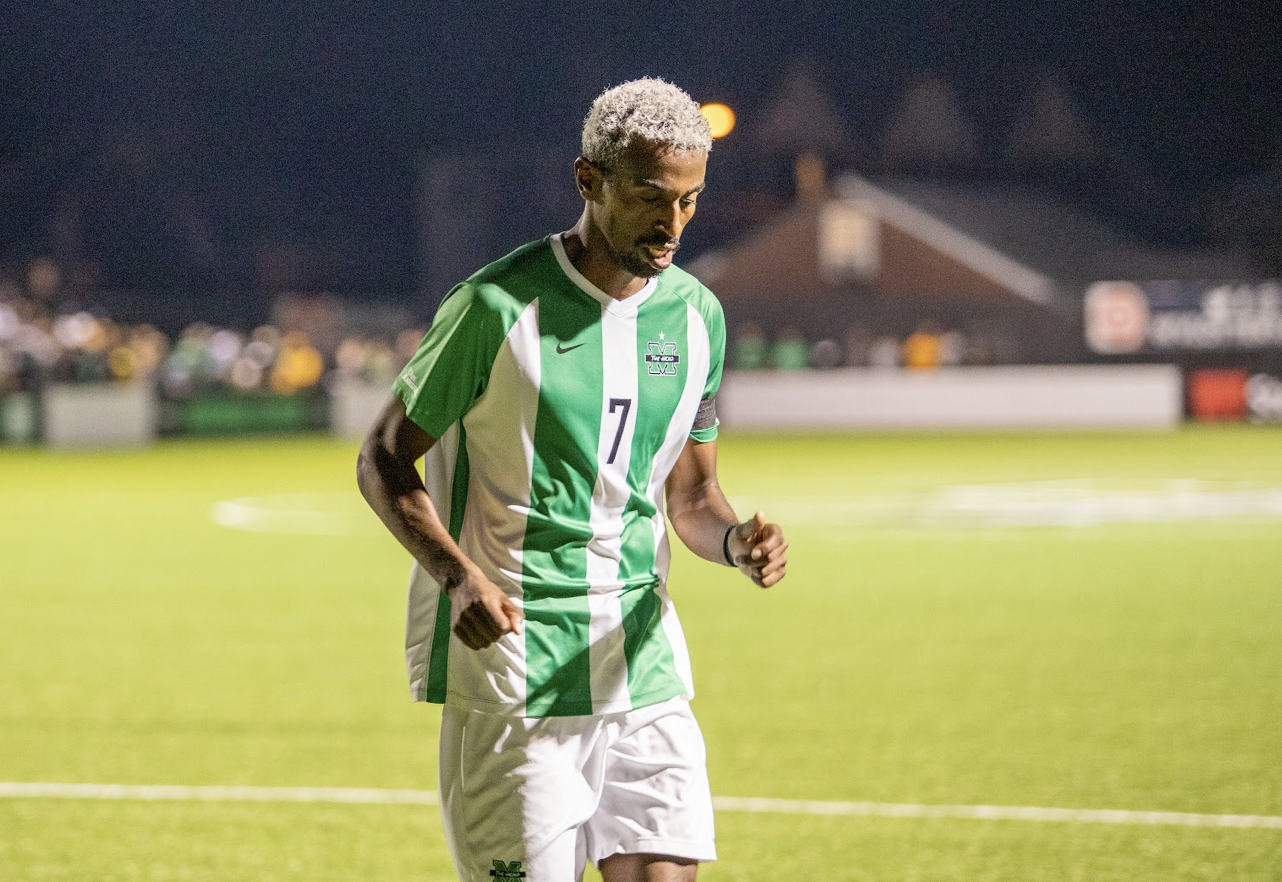 The lights shone last night in Conway, SC as the No. 3 Marshall Men's Soccer Team took on Coastal Carolina. With the high-profile game and national hype surrounding the opposing herd, Coastal were unintimidated when they took to the field. Of all the factors present last night, the score was not one of them.
Marshall and Coastal came to a 0-0 draw, resulting from a defensive clinic from both teams. The difference between the two teams came with shooting, as Marshall scored 16 times to Coastal's just three. Jhe wide gap between shots on goal did not affect the scoreless affair.
"I'm very disappointed with the result," Marshall head coach Chris Grassie said post-game. He mentioned how well Marshall played outside near goal, "but for the other 110 yards of the pitch we were first class."
Two shots in the dying seconds from Marshall gave Herd hope of stealing a late victory, but Coastal's excellent goalkeeper steered the game to a draw. Marshall had every chance for a victory, but a lack of execution prevented them from succeeding.
Now at 5-1-2, Marshall heads home to face Robert Morris next Tuesday, with a scheduled kickoff at 7:15 p.m.