Mavericks bounce back to beat Ferris State | Local sports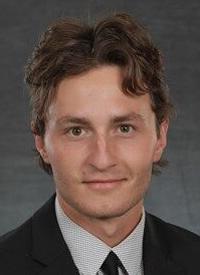 BIG RAPIDS, Michigan – Minnesota state men's hockey coach Mike Hastings was looking for an answer from his team on Saturday night.
In a 2-1 loss to Ferris State on Friday, he felt the Mavericks didn't have enough second and third chances, and he didn't feel there was enough traffic around the net. . He wanted his team to be "harder" offensively.
MSU scored five unanswered goals after a rocky start to secure a 5-1 victory over the Bulldogs in a Central Collegiate Hockey Association game at the Robert L. Ewigleben Ice Arena.
"I think our guys could have wrestled and they didn't. They stayed with it, "Hastings said in a post-game phone interview. "I thought it was a really good rebound effort."
After a scoreless first period, the Bulldogs made it first on the board at 3:54 of the second, a goal that was accompanied by a delayed penalty against MSU.
The Mavericks killed then got to work on offense.
Cade Borchardt and Reggie Lutz each scored power play goals at 9:23 and 15:38 of the second period, respectively. The Mavericks got 2 for 4 on the power play, while also getting 4 for 4 on the shorthand.
Barely 17 seconds after Lutz's goal, David Silye made it 3-1, burying a rebound from close range after shots from Ryan Sandelin and Josh Groll were stopped.
It was one of the three MSU targets approaching the painting and it seemed to take the energy out of the building.
"I just thought we took that 5v5 right after (Lutz's goal) and added another one made a huge difference in the game," Hastings said.
Borchardt scored his second goal of the night at 11:56 of the third, and Ondrej Pavel froze the game at 18:39.
Akito Hirose and Nathan Smith each finished with two assists for MSU.
Shots on goal favored the Mavericks 33-20. Dryden McKay made 19 saves to secure the victory for MSU.
The Mavericks (7-3, 3-1 at CCHA) will host Bowling Green next Friday and Saturday at the Mayo Clinic Health System Event Center.
Follow Kevin Dudley on Twitter @ Dudley7Kevin.