McKay equalizes shutout record as Mavericks take down St. Cloud | Local sports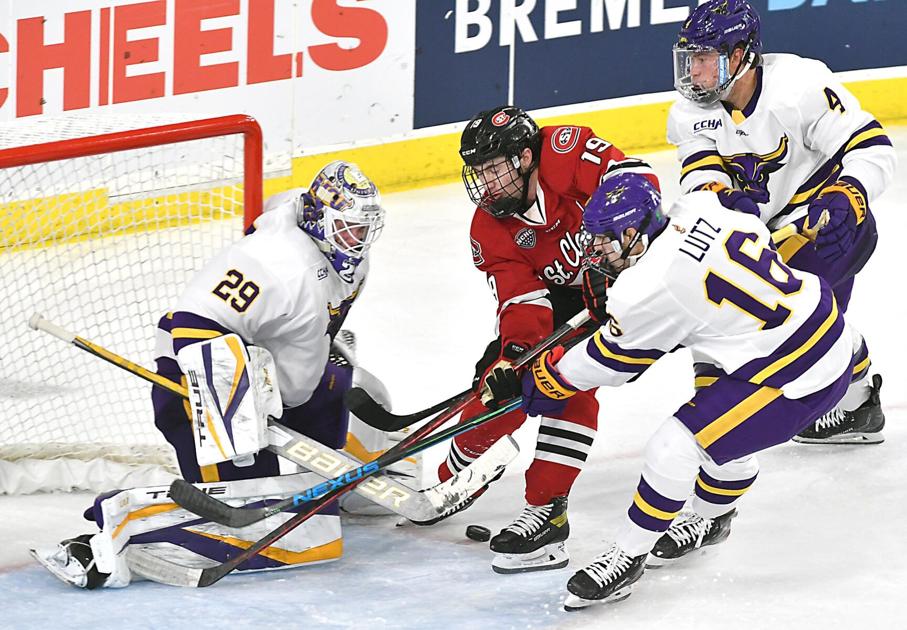 There couldn't have been much more hype.
A Frozen Four rematch between state rivals. No.1v2. Fans are back at the Mayo Clinic Health System Event Center for the first time since March 7, 2020.
If you were to build the perfect non-conference series in early October in a lab, it would look like this.
"It's great fun to have an atmosphere like the one we had here tonight," said MSU coach Mike Hastings. "I want to thank the community and all of the students for making this place a special place to play. Sometimes you don't miss something until it's gone.
Game 1 lived up to the bill and the 4,555 fans returned home happy, as Dryden McKay tied an NCAA record with his 26th career shutout in the team's 1-0 win. Minnesota State Men's Hockey Championship against St. Cloud State on Friday night.
McKay made 20 saves in the shutout, including several massive at the start. St. Cloud State outscored the Mavericks 7-4 in the first before MSU took hold.
"They came out and buzzed us a bit in the first half, and he gave us a chance to keep him at zero," Hastings said.
Ryan Miller of Michigan State has held the NCAA shutout record since 2002. Miller played three seasons with the Spartans from 1999 to 2002, before having an 18-year NHL career with Buffalo, Anaheim, Vancouver and St. Louis.
"No one will put more expectations on Dryden than Dryden. I think that's why it's so consistent, "Hastings said. "Happy for him and that's quite an accomplishment.
Nathan Smith added, "To him getting this accomplishment means so much… he's brought this program to where we are now."
The special teams ended up making the difference.
At 18:55 of the second, Smith scored a power-play goal that ended up being the winner. After receiving a signal from Julian Napravnik, Smith landed an instant shot over the glove of St. Cloud State goalie David Hrenak.
MSU's penalty kill fell from 2 for 2 overnight and is now 12 for 12 this season.
In three games, Smith has scored three goals.
"I am delighted that he is having the success that he has because of the work that he has provided," Hastings said. "He's playing a full 200-foot game. … He deserved the ice, he deserved the opportunity, and we need him to keep going.
The Mavericks had several chances to add insurance goals, but Hrenak continued to make big saves to keep the Huskies in the game.
The penalty shootout favored the Mavericks 29-20, with MSU continuing to press in the dying minutes.
"If you're lucky enough to win on a Friday against a team like St. Cloud, they're going to come together and they're going to be better, so we have to be better," Hastings said.
The Mavericks (3-0) end their streak with St. Cloud State at 6:07 p.m. Saturday.
Follow Kevin Dudley on Twitter @ Dudley7Kevin.