Men's Health Lifestyle Program Now Available in Nashville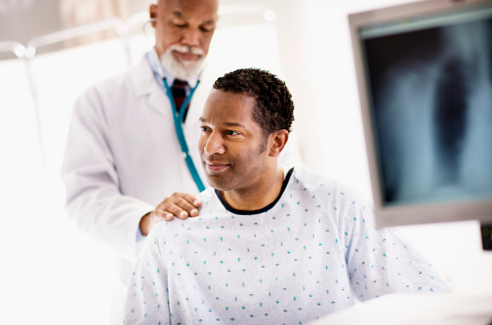 NASHVILLE, TN – Nashville General Hospital is pleased to announce that Kevin Billups, MD is expanding his practice to bring a Men's Health Center and the 90-Day Men's Health Challenge, a lifestyle program, at Nashville Healthcare Center Midtown. Dr. Billups is a Johns Hopkins-trained urologist and men's health expert. He completed postgraduate training in sexual medicine, male infertility and vascular biology at the University of Virginia. Dr. Billups is a professor of medicine at Meharry Medical College.
Dr. Billups focuses on preventative care for men by addressing the four main medical causes of men's health issues, including blood pressure, blood sugar, cholesterol, and waist circumference (belly fat). Dr. Billups believes that through education, you can engage and empower men to improve their overall health, longevity, performance, and quality of life.
"June is Men's Health Month and now is the perfect time to remind the men in your life to schedule a Men's Health Wellness Assessment, before they experience sexual health issues. or whatever," said Dr. Kevin Billups. "When men are proactively vetted, we can help address causes before they become problems. Not just for men, but for their relationships as well.
Dr. Billups is now taking appointments at the Nashville Healthcare Center Midtown conveniently located at 1919 Charlotte Ave., Nashville, TN 37203. Interested patients are invited to attend an open house at the Nashville Healthcare Center Midtown on Monday, May 23 between 11 a.m. and 1 p.m. to meet Dr. Billups and learn more about men's health and the 90 Day Men's Health Challenge.
To learn more about the Nashville Healthcare Center and Dr. Billups, visit https://nashvillegeneral.org/clinics-services/mens-health.
Founded in 1890 as City Hospital, the region's first community hospital, Nashville General Hospital provides quality care to more than 58,000 patients each year.
Nashville General is committed to improving the health and well-being of Nashville by providing equitable access to patient-centered, coordinated care – including specialty care at the Nashville Healthcare Center's 23 outpatient clinics – and by training caregivers of tomorrow.
For more information about Nashville General Hospital, visit nashvillegeneral.org or follow facebook.com/NashvilleGeneral, instagram.com/nashvillegeneral and twitter.com/NashGenHospital.