Monday Informant: Garbage Dump Dates Set in North Mankato | Local News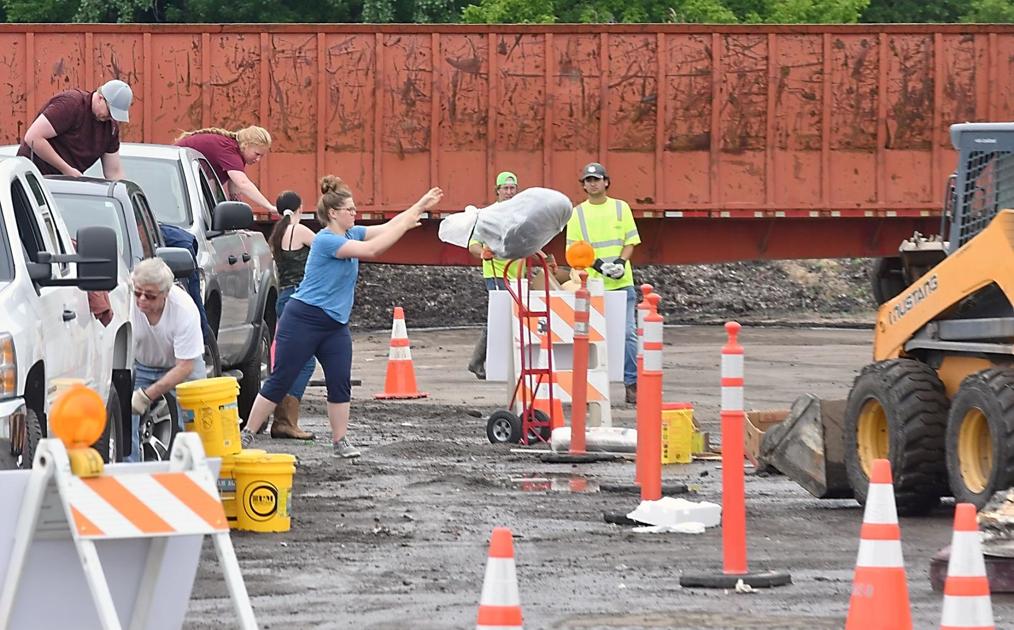 The free press
The North Mankato Fall Waste Depot runs Thursday through Sunday.
Residents of North Mankato can bring items to the City Street Service, 610 Webster Ave., 7 a.m. to 5 p.m. Thursday through Saturday, and 7 a.m. to noon on Sunday.
Items not accepted include motor oil, tires, batteries, hazardous waste, or non-electric / gas refrigerators.
Residents who are physically unable to bring their items to the site can call 625-4141 for assistance.
North Mankato City Council has also pledged to host a pickup event next spring where residents can drop off their trash on the boulevard. Pickup was canceled last year due to COVID-19.
Lifelong learners schedule fall sessions
Mankato Area Lifelong Learners' new fall program features presentations on topics ranging from current affairs and history to politics and the environment.
Presentations are moderated by members or external speakers who share their knowledge and experience in various fields such as the arts, sciences, philosophy and personal finance.
The Adult Education Program is sponsored by Minnesota State University in partnership with the Mankato Clinic Foundation and the Children's Museum of Southern Minnesota.
The first presentation, "Secrets of Abusive Religious Cults," is scheduled for Wednesday from 1 pm to 3 pm at Messiah Lutheran Church, 1706 Lee Blvd., North Mankato.
The second presentation, "Bitcoin as an Investment: What We Know and Don't Know," is scheduled for October 21 from 2 p.m. to 4 p.m. at Pathstone Latitude, 115 Rogers St., Mankato.
Mankato Area Lifelong Learners members pay $ 5 per presentation or $ 30 to attend a total of six or more events.
Costs vary for special events that can be scheduled throughout the year.
Online registration information is available at: mnsu.edu/lifelonglearners/registration.
For more information, call 389-2011 between 9 a.m. and noon Monday to Friday or send an email request to: [email protected]
Nobel Virtual Data Conference
The Nobel 57 conference, "Big Data Revolution", is a virtual event scheduled for Tuesday and Wednesday.
Classes start at 9:30 a.m. and end around 5:00 p.m. on both days.
The annual conference hosted by Gustavus Adolphus College will examine how Big Data is changing our lives and the challenges and opportunities that this transformation presents.
The lectures will be broadcast live for free on: gustavus.edu/events/nobelconference/2021. No prior registration is required.
Bundle Me Warm is getting ready for winter
Slightly worn cold weather clothing will be provided free of charge to families attending a distribution event later this month.
Bundle Me Warm is scheduled for 8:30 am to 3 pm October 13-14 at the Salvation Army Youth Center, 700 S. Riverfront Drive.
The program has a particular need for infant, toddler and taller male sizes to distribute. The Salvation Army's Riverfront Drive location does not accept Bundle Me Warm donations; however, lightly used winter clothing is picked up at the Family Thrift Store, 201 Star St.
For more information on donation hours, call 345-7074.
Groups and agencies interested in sponsoring coat drives for the event should call 344-9261.
There are no financial or residential restrictions on potential donation recipients. A head of household must come in person and provide photo ID and complete a family admission form.
Only 10 participants will be allowed inside to shop at a time and will need to wear a mask.
Clean energy start-up forum
Nina Axelson, founder of Grid Catalyst, a Clean Energy Economy Minnesota program, is the guest speaker for the upcoming Southcentral Minnesota Clean Energy Council online forum from 9 a.m. to 10 a.m. on October 8.
Grid Catalyst is a clean energy accelerator focused on connecting entrepreneurs to demonstration, mentorship and project development.
The program has so far recruited 12 organizations to participate in the development and hosting of 2022 demonstration projects.
Forum participants must register in advance for the free event. To register, go to: socrates.zoom.us/meeting/register/tJMrdO2tpjojGdGh0_sbKgBfrVMuQVfTC867.