MSU notebook: Maverick hockey players win weekly conference honors |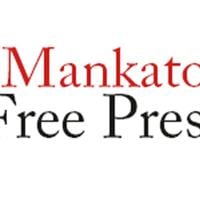 The free press
MANKATO — Minnesota State women's hockey player Charlotte Akervik has been named the Western Collegiate Hockey Association's Defensive Player of the Week, it was announced Monday.
Akervik finished with a goal and three assists in MSU's sweep over St. Thomas, including a goal and two assists in Friday's 4-1 victory at UST.
It's the first WCHA weekly honor of Akervik's career, and eighth for MSU this season.
The Mavericks (12-11-1, 8-11-1 in the WCHA) play Friday and Saturday at Minnesota-Duluth.
Silye and McNeely win CCHA awards
MSU men's hockey player David Silye was named forward of the week by the Central Collegiate Hockey Association, while Jack McNeely took home defenseman of the week honors.
Silye recorded his first career hat trick in the Mavericks' 7-1 win over St. Thomas on Saturday. He also won 19 of 26 faceoffs over the weekend.
McNeely had four points in the two-game series, including a goal and an assist in MSU's 5-1 road win Thursday. He registered two assists in Saturday's win.
The men's team back to No. 1
The Mavericks returned to first place in the standings USCHO.com poll after being ranked second last week.
The Mavericks received 948 points and 20 first-place votes in this week's poll. Quinnipiac, who was ranked second last week, had 930 points and 18 votes for first place.
MSU has been ranked first in the USCHO poll eight different weeks this season.
The Mavericks (23-5, 17-3 at CCHA) host Arizona State on Friday and Saturday at the Mayo Clinic Health System Event Center.