Penis Enlargement Pills: Do They Work?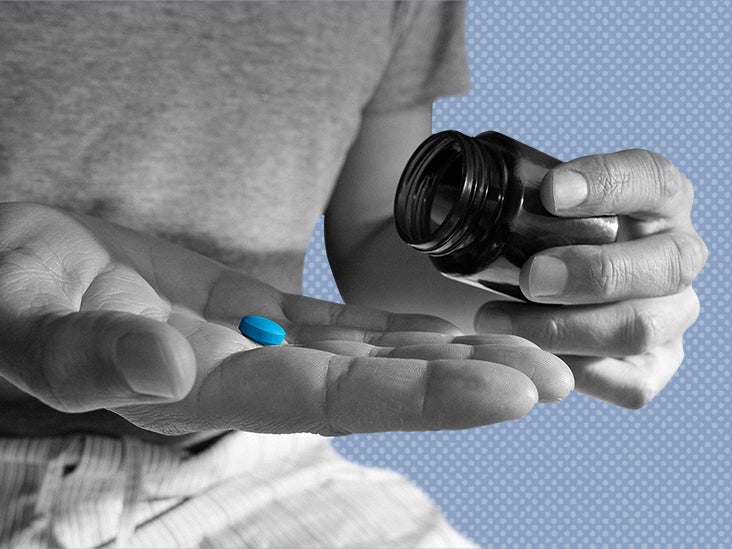 Many companies market penis enlargement pills and claim that these pills can increase the size of a person's penis. However, there is no scientific proof that these supplements work.
This article explores the use of penis enlargement pills, their side effects, and alternative treatments.
Penis enlargement pills are products that, according to the manufacturers, can enlarge an individual's penis and increase their energy level and sexual performance. Many brands online market these supplements as male enhancement pills. However, according to the UK's National Health Service (NHS), not all of the health benefits these supplements claim are clinically proven.
A person who is worried about the size of their penis may consider purchasing penis enlargement pills. However, many people who think their penis is smaller than average actually have an average penis size.
A Study 2021 note that many men believe that the average length of an erect penis is over 6 inches (in). However, research has found that the average penis length is between 5.1 and 5.5 inches.
Another study explains that those who have an average penis size but think they have less girth may have dysmorphophobic disorder of the penis. This condition causes people to have severe anxiety about the size of their penis.
While most individuals have an average penis size and length, there are certain health issues that can be responsible for a smaller penis size, including micropenis and Peyronie's disease.
Micropenis is a rare disease where the penis is significantly smaller than average. The condition often has links to hormonal differences in some people. Peyronie's disease is a condition in which the penis develops a characteristic curvature when it is erect. It can make the penis appear smaller than average.
A 2014 study states that the most common ingredients found in penis enlargement supplements are yohimbe, maca, horny goat weed, and Ginkgo biloba. However, this research also notes that these are ineffective in helping people with penis size issues. Additionally, these ingredients can cause mood swings, anxiety, and hallucinations.
A 2018 study Also states that all-natural enhancement supplements that companies market as dietary supplements can lead to side effects, such as life-threatening low blood pressure, irregular heartbeat, and a potentially increased risk of cancer. These risks are partly due to undeclared active ingredients such as sildenafil.
The National Center for Complementary and Integrative Health (NIH) says that many companies do not report the amount of yohimbe in their products. This substance can cause anxiety, an increased heart rate, and may increase the risk of heart attack and seizures. People taking one type of antidepressant, monoamine oxidase inhibitors, should not take yohimbe as it may increase the side effects of these drugs. These antidepressants include phenelzine (Nardil) and tranylcypromine (Parnate).
The NIH says that Ginkgo biloba extract also carries risks. This ingredient can increase the risk of bleeding, especially if a person is taking blood thinners. Other side effects can include headaches, constipation, and allergic dermatitis.
People concerned about the size of their penis should see a urologist or doctor who specializes in sexual health. They may recommend different treatment options, including the following.
Lifestyle changes
The NHS recommends the following lifestyle changes to increase a person's confidence in their penis size:
Grooming: People can trim the pubic hair around the penis to make it look bigger.
Maintain a moderate weight: Having a larger stomach that hangs over the pubic area can make a penis appear smaller.
Practice regular physical activity: Improving overall physical condition can lead to more confidence and better sex.
Traction devices
Traction devices work by stretching the tissue of the penis, which can lead to an increase in the length of the penis.
Individuals can wear traction devices or penis extenders for about an hour each day. These devices may be beneficial for people with Peyronie's disease.
A 2019 study examined the effects of RestoreX, a penile traction therapy device, for people with Peyronie's disease. The device improved penile curvature and erectile function and produced no adverse effects.
Vacuum assembly devices
People with erectile dysfunction may want to consider vacuum pumps to help them maintain an erection. They install these devices on their penis and pump air to create a vacuum, which sucks blood into the penis, resulting in swelling.
Vacuum pumps do not increase the size of the penis, but can help a person get an erection.
According to a 2014 study, doctors may recommend vacuum erection devices in addition to mediation, like sildenafil, to treat erectile dysfunction after treatment for prostate cancer.
Find out where to buy a vacuum pump.
Jelqing massage
Individuals can perform jelqing exercises, which involve using their thumb and index finger to pull the flaccid penis, thereby improving blood circulation. This technique can increase the length and girth of an erect penis.
However, there is no objective studies who review the effects of jelqing exercises. Additionally, some side effects of this technique include:
penile cast
penile casts are supportive devices that a person can wear during sex. These devices can provide length and stiffness to the penis rod. They come in different sizes and fit over a person's penis.
Surgery
The Urology Care Foundation states that the surgery is suitable for people whose penis measures less than 7.5 centimeters (cm) when stretched.
There are three types of surgical procedures for penis enlargement:
Liposuction: Surgeons remove stomach fat to make the penis appear more prominent. People can see up to 2 cm more of the penis after this procedure.
Division of the suspensory ligament: The doctor cuts the suspensory ligament that attaches the penis to the public bone. This lowers the angle of the penis, making it appear longer when a person has an erection. However, individuals may find penetrative sex more difficult after this procedure due to the change in angle of the erect penis. The American Urological Society does not recommend this procedure.
Fat transfer: Surgeons remove fat from other parts of the body and inject it into the penis, increasing girth. However, this procedure can lead to scarring, lumps, and infections.
Learn more about penis enlargement surgeries.
Medicines
There are no pills that can enlarge the penis, but some prescription drugs can be beneficial for people with erectile dysfunction. These help increase blood flow to the penis, which makes it easier for people to get and maintain an erection.
Doctors can prescribe:
Sildenafil (Viagra): This prescription drug is available in doses of 20 to 100 milligrams (mg).
Tadalafil (Cialis): This prescription drug is available in doses of 5 to 20 (mg).
Avanafil (Stendra, Spedra): This prescription drug is available in doses of 10 to 20 (mg).
People can take these drugs 1 hour before sexual activity. Some side effects include headache, heartburn, and muscle pain.
Find out more about the side effects of these medications.
These drugs are also available for purchase from online pharmacies or telehealth companies such as Him, Lemonaid, and Roman. Individuals generally must undergo a consultation and receive a prescription before ordering from these companies.
People should see a doctor if they have any concerns about the size of their penis. Doctors can ask questions about their medical history to make a diagnosis and suggest a treatment plan.
A person should disclose to their doctor if they are taking any dietary supplements that claim to enlarge the penis or improve performance or sexual activity. Some supplements contain undeclared ingredients that can cause serious side effects when people take them with other prescription drugs.
Many companies market penis enlargement pills or other sex supplements as dietary supplements. They claim that they are safe and effective in increasing the size of the penis.
However, there is currently no clinical evidence that penis enlargement pills work. Instead, research shows that these supplements can be dangerous because they can contain ingredients in prescription drugs.
People who are worried about their penis size should heed the evidence, which shows that most people with these concerns actually have an average-sized penis. If a person's penis is significantly smaller than average, or if a person is distressed by their perception of it, they should consider seeing a medical professional.