Readers' Bulletin: September 2-8, 2022 | Rhvm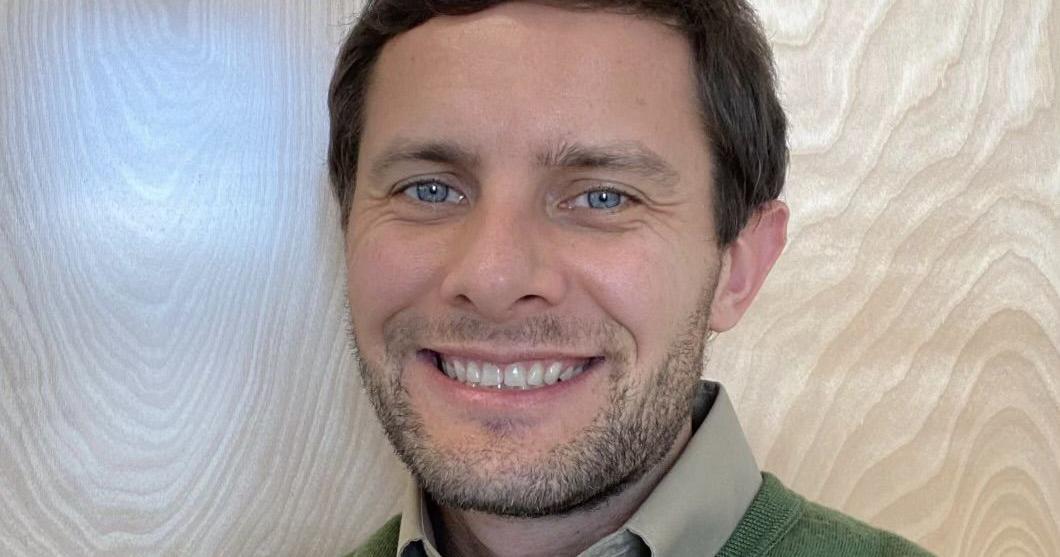 Middlebury National Bank Appointments
National Bank of Middlebury President and CEO Caroline Carpenter announces the appointment of Meaghan McLaughlin, Vice President and Chief Loan Officer, and Becky Paliling, Vice President and Chief Credit Officer, succeeding Sarah Cowan, Executive Vice President, who will retire at the end of the year.
Meaghan McLaughlin has worked at National Bank of Middlebury since 2010 and previously held positions as Credit Analyst, Community Lender and Business Lender. Becky Paliling recently joined National Bank of Middlebury. Previously, she held the positions of Commercial Lending Assistant, Commercial Document Specialist, Credit Analyst, and most recently, Credit Department Manager. Together they have over 25 years of experience in lending, credit analysis and customer service. Meaghan's strengths in business development combined with Becky's skills in credit risk management and loan processing create a dynamic and efficient loan servicing leadership team that will benefit our clients.
In her new role as Director of Lending, Meaghan McLaughlin announces the hiring of Michael Corbett as Vice President, Business Community Lender. He will be based at NBM's main office in Middlebury. Mike will play a key role in generating new business and supporting existing business accounts. He has extensive experience in planning, managing and growing a business.
Folk & Blues
PLYMOUTH NOTCH — President Calvin Coolidge's State Historic Site will host the 17th annual Plymouth Folk and Blues Festival from 2-5 p.m. Labor Day weekend, Sept. 3-4. Selected by the Vermont Chamber of Commerce as one of the "Top 10 Fall Events," local and international musicians will perform. The concerts are free; a donation is suggested, or guests can bring non-perishable food items in support of a food drive for the Vermont Food Bank. The festival will take place rain or shine; in case of bad weather, the place of rain is Union Christian Church.
Gifford Health Care
RANDOLPH — Gifford's new GE SPECT/CT camera is installed and ready for patients. Gifford's nuclear medicine department performs exams ranging from heart, gallbladder and bone to gastrointestinal bleeding and pulmonary embolisms. The new SPECT/CT provides information about how the body is functioning and identifies problems.
For the second year in a row, Gifford's Last Mile Hike, Walk and Run in support of end-of-life care set new participation and fundraising records. Between the three in-person events and the virtual options, there were 560 total participants, or $187,000 for Gifford's palliative care program, helping families whose loved ones are on the last mile of life.
Public contribution
WINOOSKI – Efficiency Vermont's statewide Energy Efficiency Department seeks input from the public as it prepares its three-year plan of programs to save money on energy and reduce gas emissions greenhouse in the state. Called the Demand Resources Plan (DRP), the development of this document is overseen by the Vermont Public Utility Commission and will guide investments over the 2024-26 planning period. Visit efficiencyvermont.com/feedback to answer the survey.
west nile virus
BURLINGTON – A sample of mosquitoes collected in Alburgh tested positive for West Nile virus. This is the first positive mosquito pool of the 2022 monitoring season. A pool is a group of up to 50 mosquitoes of the same species and location. Transmitted by the bite of an infected mosquito, there have been no human cases of West Nile virus so far this year. The last confirmed case was in 2021. Historically, the virus has been found in every county in Vermont.
Since 2003, there have been 14 confirmed human cases of West Nile virus in Vermont. Most people infected do not get sick from the virus, but it can lead to serious illnesses, such as encephalitis. Symptoms of the disease may include fever, headache, body aches, joint pain, vomiting, diarrhea, or a rash. People 50 and older are most at risk. If symptoms persist, contact your health care provider. Visit healthvermont.gov/mosquito for more information.
Free Shakespeare
PLYMOUTH NOTCH – The Stand-Up Shakespeare Company presents a free noon performance on Saturday, September 3 at Union Christian Church, 43 Messer Hill Road, Calvin Coolidge State Historic Site, 3780 Route 100A, Plymouth Notch. The 17th Annual Plymouth Folk and Blues Festival follows from 2-5pm on Saturday, also on Sunday at the same time. This festival is also free, with donations welcome at both events.
pickleball tournament
The Rotary Club of Rutland will host the Build Better Friendships Pickleball Tournament at the Vermont Sport & Fitness Club, 40 Curtis Avenue, Rutland. Women's doubles tournament, Sept. 10, 9 a.m.-1 p.m. Men's doubles tournament, Sept. 10, 1 p.m.-5 p.m. Mixed doubles tournament, Sept. 11, 9 a.m.-3 p.m. Champions matches Sept. 11, 3 p.m. Registration required. No matter the experienced player or the beginner, pickleball promotes the health and well-being of every individual through exercise and social interaction. An effort will be made to accommodate the skill level of all players. The courts at Vermont Sport & Fitness and Monsignor Connor Park (aka Meadow Street Park) will provide the opportunity for players and spectators. This will be a fun, unsanctioned tournament open to all players near and far. Visit rutlandcityrotary.org for more information. Register online at https://rutland-city-rotary.square.site/bbfpt-registration
Pickleball Learning Clinic
The Rotary Club of Rutland will host a Learn to Pickleball Clinic at Monsignor Thomas Connor Memorial Park, 59 Meadow Street, Rutland. Participation in the learning clinic is by donation, registration is welcome, not required. Register today or show up between 10 a.m. and 2 p.m. on Saturday, September 10. https://rutland-city-rotary.square.site/bbfpt-registration
Dismas Fundraiser
MENDON – Rutland Dismas House Presents The Second Annual Hon. Francis B. McCaffrey Putt-Putt Fundraiser, tee times 9:30 or 10:30 a.m. Saturday, September 10 at the Mendon Mini-Golf and Snack Bar, 2556 Road 4, opposite Sucre & Épice. The cost is $20 per person. Register by calling (802) 775-5539.
Golf for a cause
CASTLETON — The Castleton Community Center Golf Committee invites all area golfers to the 18th annual outing to be held Friday, Sept. 9 at Lake St. Catherine Country Club. Benefiting the center's senior and disabled transportation program, the event features 18 holes (captain and crew format), a $10,000 hole-in-one competition plus prizes for low gross, low net, longest ride and pinning closet for both men and women. . The $100 registration fee includes green fees, golf cart, lunch, prizes and post-game hors d'oeuvres. To register, call (802) 468-3093 or visit www.castletoncsi.org on line.
Importation of deer, elk
The Vermont Department of Fish and Wildlife reminds hunters who travel outside of Vermont to hunt deer or elk that a regulation to protect wild Vermont deer from chronic wasting disease remains in effect. A fine of up to $1,000 and the loss of hunting and fishing licenses for one year are applicable for each illegally imported deer or elk. The department also reminds hunters that the use of any type of natural scent made from deer urine or deer body fluids is prohibited in the state due to the threat of CWD. Visit www.vtfishandwildlife.com and www.cwd-info.org for more information.
Do you have an article you would like to see in Community News? A step? A public announcement? A short press release about something fun happening in your city? Simply email us the information at [email protected] Be sure to put For Community News in the subject line. (Note: we reserve the right to change the length.)
Do you have an article you would like to see in Community News? A step? A public announcement? A short press release about something fun happening in your city? Simply email us the information at [email protected] Be sure to put For Community News in the subject line. (Note: we reserve the right to change the length.)
Ride for the Cure
SOUTH WOODSTOCK — Registration is now open for the Susan G. Komen breast cancer organization's Komen Vermont Ride for the Cure 2022 on October 10. The 13th annual ride will be held in person at the Green Mountain Horse Association in South Woodstock. A virtual ride option is available for riders wishing to #RideWhereYouAre.
Registration is free but all runners must meet a minimum fundraising commitment: adults/survivors $150 and youth runners (12-17) $75. For more information, email [email protected] or call (802) 548-4691.
Municipal day
MONTPELIER – The Natural Resources Agency (ANR) has announced its ninth annual municipal day on October 28. The event is an opportunity for local elected officials and Vermont volunteers to learn the latest information to apply in their daily work, through workshops led by state officials. The full day session costs $30. Registration begins September 15. Visit anr.vermont.gov/about_us/special-topics/municipal-day for more information.