Record Funds Raised for Men's Health at Biggest Ever Blokes Lunch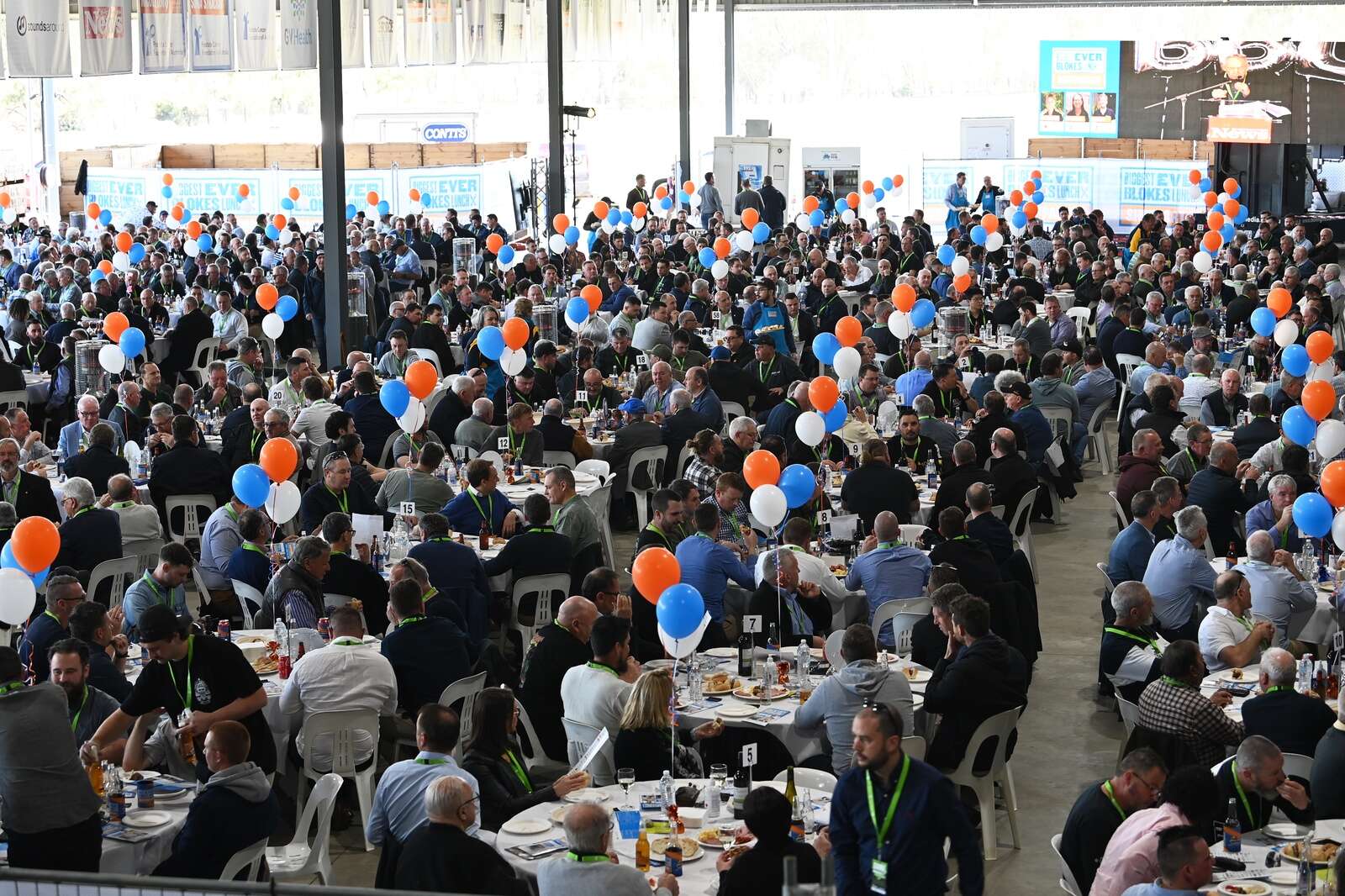 A record amount of money was raised for men's health in the Goulburn Valley thanks to the Biggest Ever Blokes Lunch on Friday 26th August.
The lunch aims to raise awareness among men of the need for regular health check-ups, particularly for prostate and bowel cancers, but also to fund specialist nurses and equipment for the treatment, locally, of men diagnosed with both cancers.
Held at the Museum of Vehicle Evolution, the luncheon was the largest ever in more ways than one.
It drew nearly 1,000 people and raised at least $145,000, a record since the first luncheon in 2009 was hosted by Chris McPherson, owner of McPherson Media Group, publisher of the New.
Mr. McPherson passed away in 2015 but left behind a growing legacy highlighted by this year's fundraising efforts.
The original 2022 figure was expected to climb, however, as donations and profits after ticket sales were calculated.
This year's event, the first in two years due to COVID-19 restrictions, was also bolstered by a $60,000 donation from Freemasons, to provide vital biopsy equipment to Goulburn Valley Health.
The equipment means patients no longer have to travel to Melbourne to access this level of care.
Biggest Ever Blokes Lunch president Shane O'Sullivan said the response from the community has been amazing.
"Amazing. The crowds have done really well here and everyone is enjoying it, the Rotary guys food. What they have done is fantastic," he said on Friday.
"Everyone I spoke to is having a great day.
"It's just a really good community feeling for the day."
The luncheon's keynote speaker was Olympic gold medalist Kieren Perkins, who spoke about the loss of his father to bowel cancer, highlighting the central message of the day to get regular checkups and never ignore changes in your health.
"Like many of us, prostate and bowel cancer have a personal connection," he said.
"My father died 17 and a half years ago from bowel cancer.
"He didn't feel well for probably about eight months, went to the doctors and grumbled a bit, but didn't really get too much (treatment) and unfortunately, by the time they found out he had cancer, it was too late.
"It was 42 days between his diagnosis and his death."