Take on the CrossFit Hero WOD 'DT' for a full body burn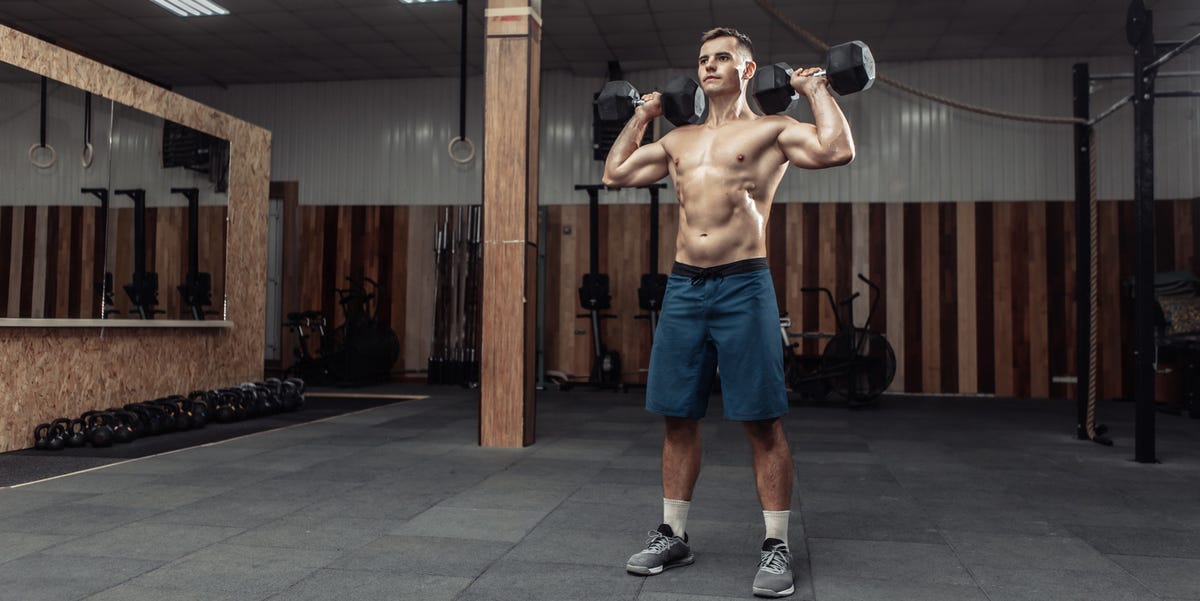 Vladimir SukhachevGetty Images
The CrossFit Hero WODs are dedicated to the men and women who have given their lives in the line of duty. To show respect, they're harder, heavier, and longer than your standard CrossFit session. 'DT', for example, is a fan favorite. It chains three movements into a grip tear complex that hits your entire body, igniting your posterior chain and swelling your shoulders.
Our modified version of dumbbells, below, are the perfect full body finish or a handy workout to keep in your back pocket when you're short on time and want the most bang for your buck.
Take a moderately heavy set of dumbbells and go through five laps of the next circuit, resting only as needed to keep your form tight, but pushing your limits with each lap.
Dumbbell deadlift x 12
With your dumbbells on the floor just outside of your feet, lean down and grab them with a flat back and neutral spine (A). Engage your lats and stand up straight, 'pushing the floor' with your feet, squeezing your glutes at the top (B). Your arms should be hanging throughout this movement, think of them as hooks.
Dumbbell cleans x 9
After your last deadlift, hold your dumbbells, squat, and bend at hip level with your knees bent until the weights touch the floor (A). Stand up with a light jump, using the momentum to pull the dumbbells up onto your shoulders (B). Lower under control to the ground and repeat.
Push Press x 6
If your grip allows it, after your final cleanse, keep your dumbbells on your shoulders, palms facing inward. Breathe and prepare your core. (A) Dip at the knees and use your legs to help (B) push your dumbbells over your head. Lower your shoulders under control and repeat.
This content is created and maintained by a third party, and imported to this page to help users provide their email addresses. You may be able to find more information about this and other similar content on piano.io