The US men's soccer team to visit Q2 Stadium this fall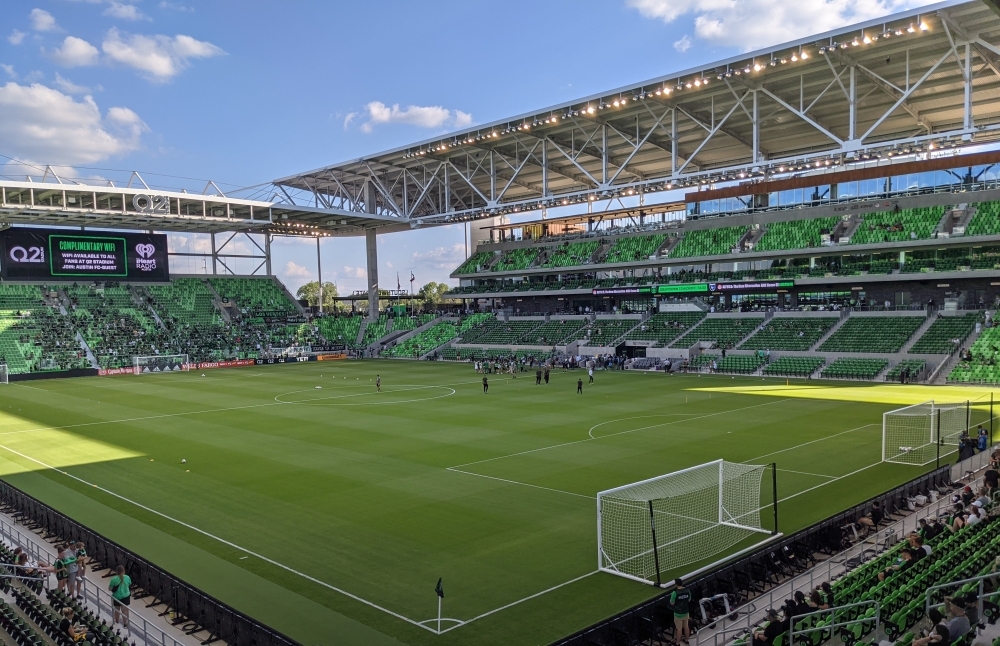 The United States Men's National Team will play a World Cup qualifier at Q2 Stadium in North Austin later this fall. This is the first time the men's team has played a World Cup qualifier in Texas. (Iain Oldman / Community Impact Journal)
After the United States Women's National Team christened the new stadium Q2 earlier this spring, the men's team is expected to play their first game at North Austin Stadium this fall.
Austin FC announced on July 22 that the men's national team will host Jamaica for a FIFA World Cup qualifier on October 7. According to the team's press release, this will be the first time the Men's National Team has played a World Cup qualifier in Texas. .
"The fact that Austin is the first in Texas to host the United States Men's National Team for a World Cup qualifier is a great achievement for our city," said Claudio Reyna, athletic director of the United States. 'Austin FC, in the July 22 press release.
During his playing career, Reyna was selected to four World Cup teams for the US Men's Team.
The October 7 game against Jamaica will be the US men's team's fourth game in their World Cup qualifying campaign. The national team will play a total of 14 games against seven others CONCACAF opponents for one of the three automatic qualifying places at the FIFA World Cup 2022 in Qatar.
Tickets for the match will be available on a weighted draw basis. US Soccer Insiders can submit a ticket selection request starting July 26. For more information on the ticket distribution process, visit American football site.
According to the July 22 press release, the October 7 game will be broadcast nationally on ESPN and Univision. The kick-off time for the match will be announced at a later date.
The fall game will be the second time the national team have played at Q2 Stadium. The United States National Women's Team played the first-ever match at the Q2 Stadium on June 16, beating the Nigerian Women's Team in a warm-up match ahead of the Tokyo 2020 Summer Olympics.