University sports: non-conformists upset Duluth | Local sports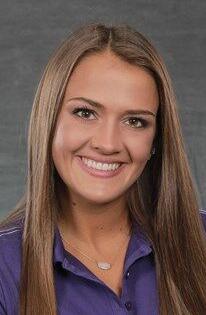 The free press
MANKATO – The Minnesota state girls' hockey team posted a 3-for-5 power-play score in a 4-2 WCHA win over Minnesota-Duluth on Saturday at the Mayo Clinic Health System Event Center.
MSU lost 7-0 to the Bulldogs on Friday.
The fifth-ranked UMD led 1-0 in the first intermission, but Madison Mashuga and Jamie Nelson responded with power play goals, scoring at 6:21 and 6:57 of the second period, respectively.
Kelsey King scored MSU's third power play goal just 37 seconds into the third period to make it 3-1. Kennedy Bobyck scored a goal in an empty net.
Mashuga finished with a goal and an assist, while Brittyn Fleming added three assists. Claire Butorac and Charlotte Akervik also got assists for the Mavericks.
The Mavericks had 20 shots on goal. Calla Frank made 24 saves.
The Mavericks (3-1, 1-1 in WCHA) host Lindenwood on Friday and Saturday.
Volleyball: Jessica Nelson had 11 kills, but the Mavericks were swept 25-22, 25-21, 25-16 at St. Cloud State in a Northern Sun Intercollegiate Conference game.
Ellie Danielson and Kiya Durant both had four blocks and Dana Schindler added 18 assists. Mara Quam had 10 recoveries, approaching 57 of the program record.
The Mavericks (8-7, 3-4 at Northern Sun) host Minnesota Crookston on Friday.
Women's tennis: Hannah Minisy won 6-2, 6-2 for fourth in the singles round in the Mavericks' 7-2 loss to Carleton.
The No.1 doubles team of Tristen Bryant-Otake and Avery Stilwell won 8-4.
The State of Minnesota (3-2) will play Sunday against Grand View and Iowa Central CC in Des Moines, Iowa.
Gustave Adolphe
Soccer: The Gusties made five turnovers and lost 34-9 to Bethel in an MIAC game at Arden Hills.
Jake Breitbach, starting in place of injured Michael Veldman, who completed 15 of 28 passes for 210 yards, with one touchdown and four interceptions. Matthew Kipper made seven catches for 113 yards and one touchdown.
Andrew Abegglen added a 23-yard field goal.
Zach Jakes led the defense with 11 tackles.
Gustavus (3-1, 1-1 in MIAC) plays at Sainte-Scholastique on Saturday.
Lutheran Bethany
Men's football: Gianluca Trastulli and Agostino Quadrio Curzio each scored for the Vikings in an Upper Midwest Athletic Conference 2-1 home win over Northwestern.
Bethany had nine shots on goal. Nick Lundberg made three saves for BLC.
Bethany (5-4) will play at Minnesota-Morris on Wednesday.
Women's football : Juana Quevedo scored from a penalty kick in the 88th minute of a 2-1 loss to Northwestern in a UMAC win over Bethany.
Zoe Kinakin made five saves.
Bethany (6-4, 3-2 in UMAC) plays at Minnesota-Morris on Wednesday.