Update: Smith scores OT winner as MSU dominates Tech | Local sports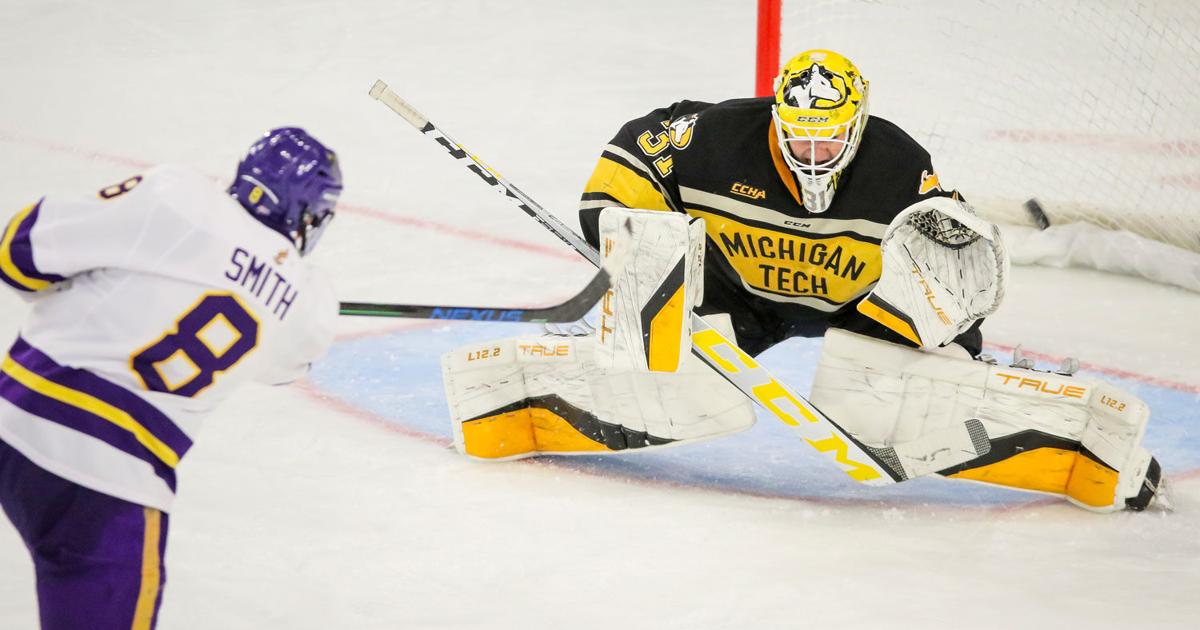 The goals seemed difficult to achieve, and they were.
With the Minnesota state men's hockey team allowing just 1.37 goals per game and Michigan Tech giving up 2.07, two of the nation's top defensive teams shared the same ice rink.
"They have good sticks, they put their bumps in when they can," MSU forward Nathan Smith said of the Huskies. "They sure don't make it easy to play against them down there … they kind of crush you."
Smith delivered the overtime winner in a hard-fought CCAA game, as the Mavericks beat the Huskies 2-1 on Friday night at the Mayo Clinic Health Systems Event Center.
"It's the same old, the same old when you play against such an accomplished team," said MSU coach Mike Hastings. "You had better be prepared when you're in games like this to understand that it's going to be a game here, or a game there, offensively or defensively, that makes the difference. "
Tech was first on the board at 5:05 pm of the first period, when Logan Pietila scored a shorthanded goal. The Huskies' power play started the weekend in fifth place in the nation with 90.2%.
The Mavericks reacted quickly in the second, when Ryan Sandelin turned a Tech turnover into a goal just 16 seconds out of the period.
Although the Mavericks exerted a lot of pressure in the second half of the game, that score would hold up in overtime.
Julian Napravnik had a few great chances to score, but Tech goalkeeper Blake Pietila was always up to the task, including an incredible stick save on a Napravnik shot heading for the top half of the net.
The Mavericks also got a critical save from their goaltender.
With less than 30 seconds to go in regulation time, Dryden McKay stopped Tech's leading scorer, Brian Halonen, on a clean breakaway.
"He hadn't had a ton of action so for him to be on his guard and make the save, I think that was very telling of his preparation," Hastings said.
In overtime, Hastings started with Smith and Napravnik and Akito Hirose and they never left the ice.
After quickly gaining possession of the ball, Smith, Napravnik and Hirose rolled the puck before Smith broke free into the slot and took the game winner. Both Napravnik and Hirose were credited with assists.
For Smith, college hockey's 3-on-3 overtime takes him back to his native Florida.
"It's free ice. I grew up playing roller hockey, and it was 4 on 4, "said Smith. "I'm completely used to playing this, and I'm really comfortable doing it."
Shots on goal favored MSU 30-16. McKay made 15 saves.
The Mavericks (13-4, 9-2 at CCHA) end their streak with Michigan Tech at 6:07 p.m. Saturday at the Event Center.
Follow Kevin Dudley on Twitter @ Dudley7Kevin.