Who Dares Wins reveals new leadership team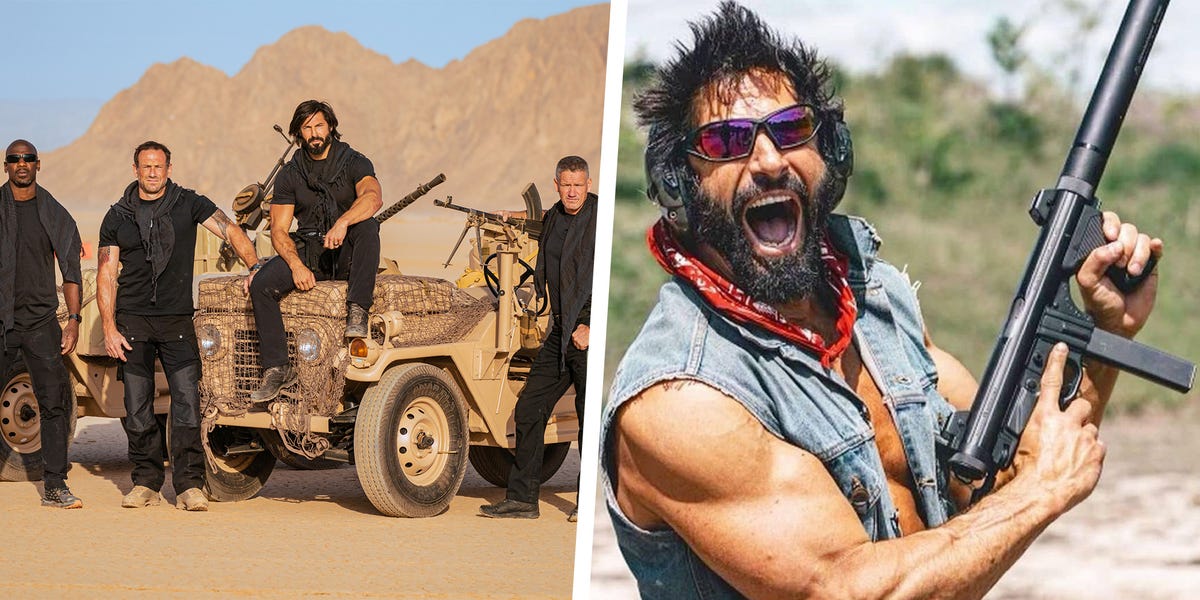 Men's health favorite SAS: Who dares to win will return to our screens next year, but the show's next series won't feature Ant Middleton screaming and cheering on rookies to the same extent.
After excluding Middleton from the show because of his "personal conduct", Channel 4 has just announced new programming for SAS: WDW, and the show will now draw on military experience on both sides of the world. Atlantic.
Former United States Recon Marine Rudy Reyes succeeds Middleton as the show's chief instructor, while former US Navy SEAL Remi Adeleke will also join as a member of the executive staff (DS). The new elite DS squad will be rounded out by series regulars Jason 'Foxy' Fox and Mark 'Billy' Billingham.
In addition to the new management staff, the show also has a new location, with civilian and celebrity series being filmed at a newly established secret military base in Jordan.
"Further consolidating the 'special relationship' between the UK and the US, the new group of Brothers on the Directing Staff will join forces to learn from their military experiences on both sides of the Atlantic, to create the toughest selection course yet, "reads a Channel 4 statement.
"As they test their mental and physical abilities, in the merciless heat of the Middle East in Jordan, the new cohort of civilian and famous recruits will find out if they have what it takes to pass this unique SAS selection course.
New Chief Instructor Rudy Reyes is a 50-year-old former Special Forces Operator with several military awards to his name. He joined the United States Marine Corps and was eventually selected for (and passed) Marine Recon training – an elite combat force of just 300 soldiers.
He has served as a team leader for more than 50 patrols behind enemy lines, and was honored as Team Leader of the Year when he led operations in Fallujah and Ramadi, Iraq. Rudy was a member of the main fighting force that entered both Afghanistan and Iraq and his unit was featured in the HBO book and miniseries. Generation Kill, in which he performed himself.
This content is imported from Instagram. You may be able to find the same content in another format, or you may be able to find more information, on their website.
He said: "To be part of SAS: Who dares to win – the toughest selection course on television – is one of the greatest privileges of my life. And being named the Chief Instructor is a huge honor – made even more rewarding to work alongside Billy, Foxy and Remi – on-screen and off-screen heroes.
Meanwhile, John Aderemi, or 'Remi Adeleke' as he's best known, is a 39-year-old former SEAL who was born in West Africa and raised in New York City. He joined the Navy in 2002 and later joined the elite Navy SEAL program, serving 13 years in active service.
He said: "Since leaving the military in 2016, my main goal in life has been to inspire, motivate and educate people, whether through writing, speaking or speaking. visual storytelling. This is why I am very grateful to the SAS: Who dares to win team – especially my SOF brothers Billy, Foxy, Rudy – for allowing me to be part of this unique, inspiring and transformative experience. And through this incredible show, I look forward to playing a role in changing the lives of many "rookies" and viewers around the world. "
This content is created and maintained by a third party, and uploaded to this page to help users provide their email addresses. You may be able to find more information about this and other similar content on piano.io