Zack George returns from injury to completely dominate the NFG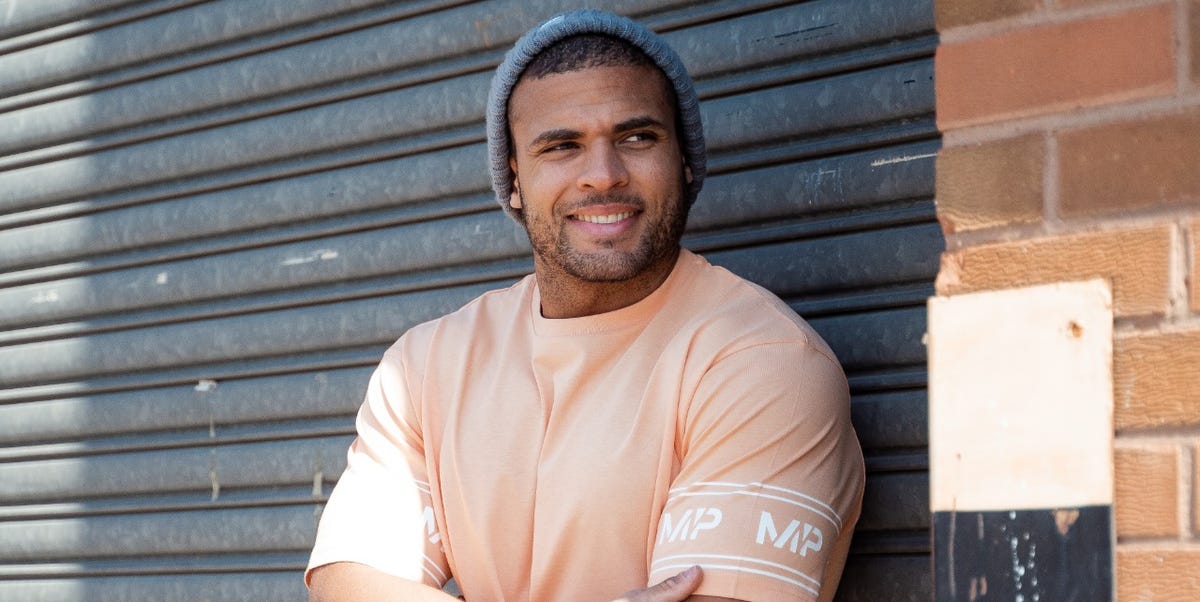 Zack George last participated live in January 2020. Then the world sank into the COVID vortex which is only slowing down. The events and competitions that are the cornerstone of motivating elite CrossFit athletes have all moved to online formats, with Zack and his fellow competitors performing workouts in their own gyms and submitting videos for official review. Many top athletes have reported that, as you can imagine, it just isn't the same.
Zack stepped on the floor of a live competition for the first time since the National Fitness Games pre-lockouts earlier this month. He won in a dominant fashion, which is even more noticeable following a hip injury that saw him withdraw from the online CrossFit semi-finals in May of this year.
The Men's Health SQUAD team was there to watch Zack crush the first two workouts on his way to the title and spoke to him a few days later about his thoughts on the events, how it felt to do what he loves and of his crucial advice. to get the most out of your performance if you participate in your first competition.
Read the entire exclusive interview, then find a Zack workout at the bottom, so you can start training like the champ.
MH: How does the body feel?
ZG: Pretty good actually. I thought I would feel a lot worse. To be honest, I'm a little surprised how good I feel.
When we chatted on Friday night, you had just won the first two events of the weekend. How many did you earn in total?
I managed to win five out of six, so I was a little upset that I didn't win them all. I finished second in the deadlift, bike and power snatch. I thought my judge gave me two reps and didn't question it at the time, but when I asked her afterwards she said I didn't. She had therefore mis-counted my representatives. So Reggie [Fasa] won that one.
How long was it the first time you competed live?
A year and a half? Maybe longer, in fact. I went to Strength In Depth as an individual long before COVID. So it's like it's a lifetime ago.
How much have you missed it?
It's one of those things that you don't know how much you will miss it until it's gone. Like when the gyms all closed during the lockdown, people suddenly realized how much they depended on the gym for mental health rather than just physical health.
After this long period of online competition, you forget what it's like to compete in person. It's a strange feeling. You don't know if you really miss it or what it feels like to be in front of a crowd or against other real athletes.
Before this competition it was a little scary just because I hadn't done it for so long. I realized how much I missed it. This is what drives us as athletes and drives us. It's our passion to compete live in front of a crowd and you push so much harder when you're on the main stage. It gave me a big motivational boost.
Do you see yourself as a "player" who thrives in live competition?
Yeah absolutely. I think I'm a pretty smart athlete who knows how to properly pace the workouts and get it right the first time. Take the first workout at NFG, which was rowing and running. As I was in the last heat, I had the advantage of seeing everyone go in the first waves. So I knew what the best current time was and calculated the split times. I had to do each lap in 2 minutes 50 seconds and put myself under time.
I especially like this element of fast strategy. When participating online in the Open, for example, it doesn't matter if you mess up three times, because you can repeat the training. But when you're competing live, you have to hit it the first time. And I like that pressure.
You looked incredibly relaxed for those first two events, considering it was the first time you had competed live in so long…
Being in the sport for so long, I always practice my pace in training and make sure my laps are consistent. You could see who the people are who don't participate that often, as they've skimmed that first workout trying to win it. But then they die totally and each turn takes longer and longer. They can't recover.
I'm fortunate enough to be sponsored by G-Shock so I set my watch with the intervals that I knew would win me the practice and as long as I was in the next round before it hit. beep, I knew I was on the right track. I'm always checking my time, but it's a great feeling to have this buzz on your wrist when you're already well into the next round. It is such a good tool to use.
Am I correct in thinking that you have established a new PB in the squat clean event?
Yes. It was an 8kg PB and I felt like I had a lot more in the tank. My PB clean was back in 2018 and it's not because I haven't had the strength to beat it since. But because if I'm in a competition I know I need 155kg to win, I'm just going to lift 155. If I don't need to push for a new PB then I won't. I don't max unless I need to and in training I don't like to go 100% because of the risk of injury and the tax on your joints.
At NFG, Dan Tai hit 165. Reggie failed at 165, so he registered his correct lift of 160. I had lifted 157.5, so on entering the last lift, I knew that with two events remaining, if I came third or above, I had mathematically locked in the victory of the competition. What I had done with my second lift.
So I thought I would upgrade to 168 just for the fun of it, and then managed to hit it pretty comfortably. If I had felt a pinch in my hip or knee on my second lift, I would have called it the day and I would have been happy with the third place, but it was okay. So I think 175 kg cleaning is planned in the future.
How good was your self-confidence?
It was huge. I haven't lifted more than 140kg in training in the past three months, so reaching a new personal best was very rewarding. Both that all the ancillary work I have done has paid off in terms of strength and also that my body can handle this load.
The whole competition was very dominated by the legs. It was brutal on the legs. Rowing and running, then Wattbikes and deadlifts, Assault Bikes and thrusters, wall balls… it was all about legs. Going to think about so much volume on my lower body and feeling great was a huge confidence-boosting factor for me.
What was the hardest training for you?
The first two events were consecutive with a five minute rest in between. After the running and rowing of the first workout, I thought I came out too hot and my legs were bruised. But those five minutes were enough for me to recover. In the second workout [rowing and sandbag carries] it's just a matter of mental toughness. It's not like that sandbag weighs so much that you can't physically run. The only reason people walked was because their legs were burning so badly. But you can mentally block that. For me, once I got that sandbag over my shoulder, the only reason I started walking was because I was mentally broken. And I wasn't going to let that happen.
Do you think the victory has prepared you well for the season?
It does. It gives me confidence for my next one which is the Madrid crossfit championship in October and knowing that my body can handle the load. This is a huge thing mentally – to be sure of your ability to cope with the volume.
What advice would you give to someone who is attending for the first time?
The first thing would be to make sure that you really enjoy the weekend. A lot of people put a lot of pressure on themselves and take it far too seriously. If they make a mistake, they linger over it and in the end they didn't enjoy the experience. Nerves are normal, but don't be too hard on yourself.
Second, try to come away with a lot of the things you have learned. Perhaps this is a weakness that you are eager to go and work on. Or maybe it's something you're a lot stronger at than you thought. You might find that you need to pace longer workouts better or that you need to be able to push harder in sprint events. Incorporating these lessons into your training is the key to improving yourself for your next composition. It's half the competition.
Third, think about your diet. It's so important and a lot of people get it wrong. You need to pack enough foods that are easy to digest and eat. I always aim to have a good meal throughout the day, then nibble on a sweet and malty bread, with plenty of hydration.
New competitors can often end up doing four workouts a day and not eating anything. You can be so engrossed in being in the right place at the right time for every event that you forget to eat. You need food if you want to be your best. So eat, eat, eat!
TRAINING
In one minute, complete a 20 calorie assault bike and 20 calorie row. Then rest for three minutes. Complete six laps in total.
"I managed to complete 5 of the 6 laps getting reps under a minute," Zack explains. "Start the music and send it!" "
This content is created and maintained by a third party, and imported to this page to help users provide their email addresses. You may be able to find more information about this and other similar content on piano.io